A Twisted Web is a level 17 hero mission given by Doctor Szilagyi who is located two blocks due north of the Botanical Gardens. She is standing between two HVAC vents. It is a side mission of Lethal Pod-Cast. Collect cocoon spinners from Venus Flytraps for WayneTech.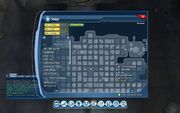 Objectives
Edit
Defeat Bloodroots and Collect Cocoon Spinners (0/10) (311 xp) (level 23)
Cash: $16
311 xp upon completion
Ad blocker interference detected!
Wikia is a free-to-use site that makes money from advertising. We have a modified experience for viewers using ad blockers

Wikia is not accessible if you've made further modifications. Remove the custom ad blocker rule(s) and the page will load as expected.