See Also: Player Briefings
Arkham Unleashed: Episode 2 is an Episode Briefing that can be found in both Burnley and Otisburg districts of Gotham. There are six parts that comprise this briefing.
Synopsis
Edit
Pretty Poison Ivy wreaks havoc on the Otisburg district!
Briefings
Edit
Part 1: Arkham II: Vicki Vale
Edit
Part 2: Arkham II: Jack Ryder
Edit
Part 3: Arkham II: Harvey Bullock
Edit
Part 4: Arkham II: Catwoman
Edit
Part 5: Arkham II: Batman
Edit
Part 6: Arkham II: Joker
Edit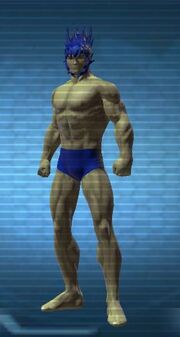 Completing this briefing rewards the player with the Plant Style Head item. 
From: Vicki Vale Subject: Briefing: Arkham Unleashed II
Gotham Now News Brief: Roughly a dozen GCPD officers are in quarantine tonight after a conclusion to the 'Ivy' incident near the Giordano Garden. We'll follow their recovery as it progresses. For Gotham Now, I'm Vicki Vale.
Ad blocker interference detected!
Wikia is a free-to-use site that makes money from advertising. We have a modified experience for viewers using ad blockers

Wikia is not accessible if you've made further modifications. Remove the custom ad blocker rule(s) and the page will load as expected.