This mission is given by Hazmat Officer in the East End section of Gotham. Hazmat Officer is located SW of the East End Police Station under the metro rails. This mission is level 5.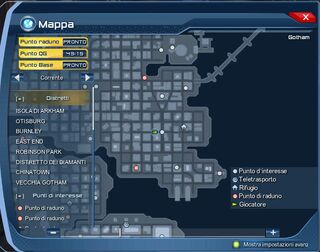 Easiest way to find Hazmat Officer:
Go to the East End Police Station.
Go south half a block to the intersection (to the east are the low level brainiac enemies).
From the intersection go three blocks west. He is located under the metro rails.
Ad blocker interference detected!
Wikia is a free-to-use site that makes money from advertising. We have a modified experience for viewers using ad blockers

Wikia is not accessible if you've made further modifications. Remove the custom ad blocker rule(s) and the page will load as expected.