The primary freight yards in Gotham, the Burnley Freight Yards; located in Gotham City's Burnley district, is a chief location for importing and exporting material from Gotham City and as such has fallen under the corrupt control of the Falcone crime family.
In-Game History
Edit
Caught in the midst of a war between the Falcones and the GCPD, the yards have become a war zone as the GCPD attempt to secure a weapon shipment given to the Falcones by the Joker. As the presence of the weapons would aid in maintaining the chaos in Gotham, Joker sends a new villain in to assist the Falcones.
When the Huntress enters the yard's warehouse to secure the shipment, the Joker sends his own agent to stop her.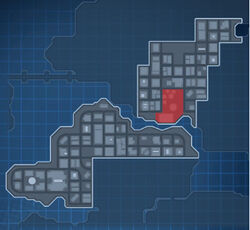 Locations
Edit
Inhabitants
Edit
Batman himself abducts many vehicles and equipment from the freight yards for his own purposes.
Ad blocker interference detected!
Wikia is a free-to-use site that makes money from advertising. We have a modified experience for viewers using ad blockers

Wikia is not accessible if you've made further modifications. Remove the custom ad blocker rule(s) and the page will load as expected.