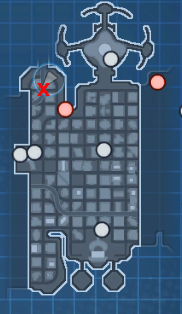 John Bolaris is his name he is right of the X on the map.
If you are at the hospital where the Avatar spawns, go North (I think) towards the nearest shoreline. Follow the shoreline West (left, if you are looking towards the water from shore) to one of the first areas where you started this storyline. There will be a bunch of those demon types attacking civilians by a building that is next to the boardwalk. The guy that gives the quest is on the West side of the building under the overpass. The guy's name is John Bolaris. A civilian in a brown suit near a phone booth and police cars.
Ad blocker interference detected!
Wikia is a free-to-use site that makes money from advertising. We have a modified experience for viewers using ad blockers

Wikia is not accessible if you've made further modifications. Remove the custom ad blocker rule(s) and the page will load as expected.