The Club L'Excellence, also known as the Little Bohemia Nightclub, is a Villain Safe House located in the Little Bohemia district of Metropolis. It can be entered through either the Hall of Doom's Meta Wing teleporter, or the front door in the Little Bohemia district, Metropolis.
Villains who choose Lex Luthor as their mentor begin the game here.
In-Game History
Edit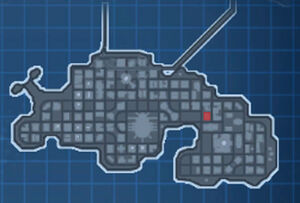 Locations and Inhabitants
Edit
Main Area & Side Halls

Vendors Area

Mail Room

VIP Room
Resources
Edit
To discourage predator PvPing, each Safe House possesses two NPCs that performs massive knock backs to players that are of the opposing alignment (e.g. a Hero character will be knocked away from the entrance of the Club 539, as will a Villain character be knocked away from the entrance of the GCPD 12th Precinct). The NPC guards for Club L'Excellence are Mister Wilkes and Mister Franz.
Ad blocker interference detected!
Wikia is a free-to-use site that makes money from advertising. We have a modified experience for viewers using ad blockers

Wikia is not accessible if you've made further modifications. Remove the custom ad blocker rule(s) and the page will load as expected.