The Ellsworth Memorial Hospital is a hospital located in the Midtown district of Metropolis.
One of Metropolis' primary hospitals, Ellsworth is located directly across from Centennial Park.
In-Game History
Edit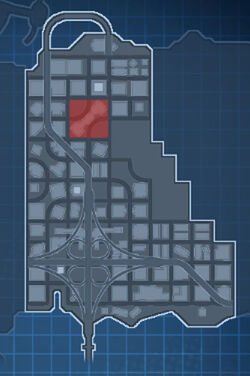 Inhabitants
Edit
Ellsworth Memorial Hospital is likely named after Whitney Ellsworth, a writer and editor for National Periodical Publications during the 1940s. Ellsworth was also both a producer and story editor on the TV series The Adventures of Superman.
Ad blocker interference detected!
Wikia is a free-to-use site that makes money from advertising. We have a modified experience for viewers using ad blockers

Wikia is not accessible if you've made further modifications. Remove the custom ad blocker rule(s) and the page will load as expected.