Fortress of Solitude: The Chasm
Talk

0
4,094pages on
this wiki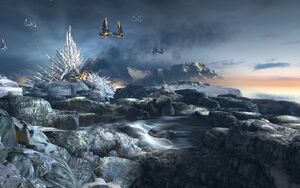 The Fortress of Solitude: The Chasm is the area of the Atlantic surrounding the Fortress of Solitude.
With the access teleporters in flux and the air around the fortress filled with Brainiac ships, the combined forces of the Justice League of America and the Secret Society of Super-Villains are forced to approach the fortress' outer limits via the Atlantic underground chasms.
In-Game History
Edit
Brainiac's Forces have blockaded Superman's Fortress of Solitude. According to Superman, the Fortress holds kryptonian technologies so dangerously advanced that they are banned from being used on Krypton. Superman and Lex Luthor must unite to stop Brainiac from obtaining them.
Walkthrough
Edit
Talk to Superman, then follow him. Try not to stray from the path or you might be hit by the orbital bombardment of the Brainiac ships, which usually hits 1500 to 2000. Superman would use Heat Vision to blast open an underground tunnel to the Fortress.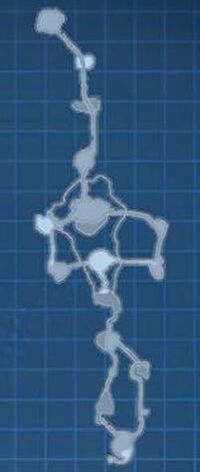 Inhabitants
Edit
Briefs and Investigations
Edit