Part 1: Vicky Vale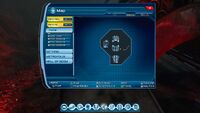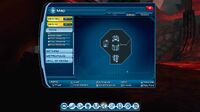 Part 2: Jack Ryder

Part 3: Lois Lane

Part 4: Amanda Waller
Mail Messages
Edit
Upon completion of this collection players receive a message from Amanda Waller, accessible from any Mail Terminal.
From: Amanda Waller
Subject: Briefing: Gorilla Island
"Coded Transmission Follows: Humanite and Grodd can squabble all they want. Checkmate got what it went in for, and we have you at least in part to thank for that. Nice work. Waller out."
Attachment: Gorilla Soldier's Belt
This briefing rewards the player with the Gorilla Soldier's Belt waist style item (style: Gorilla Soldier).