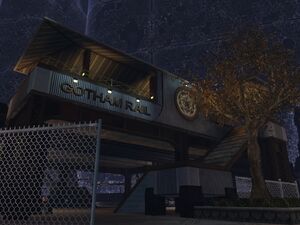 The Gotham Rail is an elevated rail system threaded through the various districts of Gotham City.
In-game Involvement
Edit
Due to the continuing chaos and destruction plaguing the city, the rail system has been torn apart; with sections of rail line missing and or destroyed thanks to Brainiac's incursion.
As the Penguin's thugs attack the player from a bridge in the Gotham Old Subway, a Gotham Rail train arrives and knocks a group of thugs off the bridge.
In Gotham Under Siege, the Amazon forces use the decommissioned rail line to cross the Sprang River. Wonder Woman's rebel forces use the western-most bridge to cross south while Hippolyta's loyalists use the central bridge to cross north.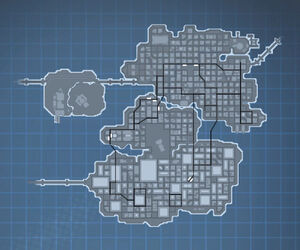 The Gotham Rail is based in part on the Chicago "L" rapid transit system.
Ad blocker interference detected!
Wikia is a free-to-use site that makes money from advertising. We have a modified experience for viewers using ad blockers

Wikia is not accessible if you've made further modifications. Remove the custom ad blocker rule(s) and the page will load as expected.