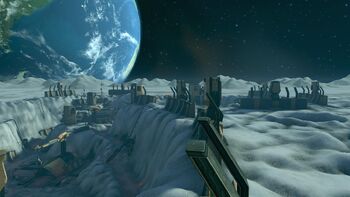 In-Game History
Edit
Within the craters of earth's moon the H.I.V.E. is mining stray exobytes to deliver to Brainiac.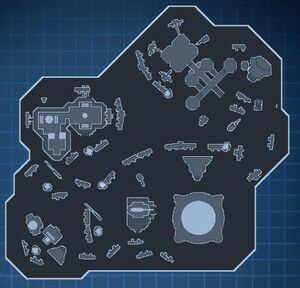 Objectives
Edit
Hard mode
Edit
The H.I.V.E. Moon Base is also playable as a Tier 2 Hard Mode Alert, accessible from level 30 with a combat rating of 43 or higher (no marks can be earned above combat rating 64). The Alert is substantively the same as in Normal Mode, with a couple changes, including:
Enemy strength is appropriate to combat rating 43-64.
Loot drops are appropriate to combat rating 43-64.
Combatants
Edit
Collectibles
Edit
Briefings and Investigations
Edit
Collections
Edit
External links
Edit
Ad blocker interference detected!
Wikia is a free-to-use site that makes money from advertising. We have a modified experience for viewers using ad blockers

Wikia is not accessible if you've made further modifications. Remove the custom ad blocker rule(s) and the page will load as expected.