This article needs improvement in terms of information and/or appearance.
Please refer to the Manual of Style or Editing Help to get started.
See Also: Player Briefings
Synopsis
Edit
Unknown
Briefings
Edit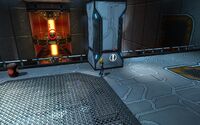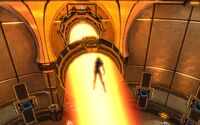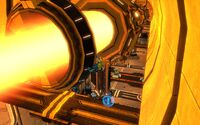 Mail Messages
Edit
Upon completion of this collection players receive a message from Lois Lane, accessible from any Mail Terminal.
From: Lois Lane
Subject: Briefing: Legacy of Krypton III
"Daily Planet News Brief: STAR Labs and LexCorp still refuse to comment today in what appears to be an inter-corporate war in the heart of Metropolis. Both Superman and Lex Luthor were spotted leaving the area in the wake of the battle. For Daily Planet Live, this has been Lois Lane."
Attachment: LexCorp Security Jacket
This collection rewards the player with the LexCorp chest piece item.

Ad blocker interference detected!
Wikia is a free-to-use site that makes money from advertising. We have a modified experience for viewers using ad blockers

Wikia is not accessible if you've made further modifications. Remove the custom ad blocker rule(s) and the page will load as expected.