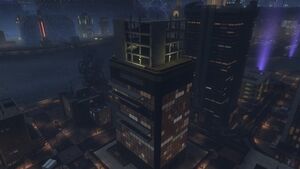 The LexCorp Reclamation Project is a reclamation project being conducted by LexCorp in the East End district of Gotham City.
Involvement
Edit
Inhabitants
Edit
Gotham Under Siege
Land reclamation is the process of altering existing ecosystems for cultivation and development uses, the opposite is land restoration; the process of ecological restoration of a site to a natural landscape and habitat, safe for humans, wildlife, and plant communities.
Ad blocker interference detected!
Wikia is a free-to-use site that makes money from advertising. We have a modified experience for viewers using ad blockers

Wikia is not accessible if you've made further modifications. Remove the custom ad blocker rule(s) and the page will load as expected.