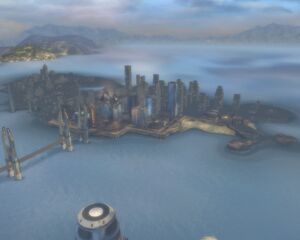 Little Bohemia is a borough of Metropolis separated from the city's main island by the West River.
Known as the Arts Capital of Metropolis, the borough possesses many of the city's recreational locations like the Queensland Boardwalk and Beach and the Metropolis Metrodome. It also hosts the campus of the University of Metropolis along its northern shoreline.
In-Game History
Edit
A quiet district in comparison to the likes of the Tomorrow District and Downtown, Little Bohemia has non-the-less found itself being used as the beachhead for Gorilla Grodd's attempted invasion of Metropolis from the north while the H.I.V.E. has converted and bunkered itself within the Metropolis Metrodome to acquire and steal Exobytes for Brainiac
Meanwhile, Lex Luthor has begun experimenting with the exobytes he has acquired, creating a specific hospital wing at the Metropolis General Hospital and employing Doctor Psycho to "observe" metahuman patients infected by Exobytes while testing his own Exobytes on the students of the University of Metropolis, using the DNA of Parasite to turn them into "Parasite-like" monsters.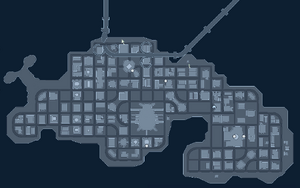 Locations
Edit
Ad blocker interference detected!
Wikia is a free-to-use site that makes money from advertising. We have a modified experience for viewers using ad blockers

Wikia is not accessible if you've made further modifications. Remove the custom ad blocker rule(s) and the page will load as expected.