The Metro Mass Transit System is an elevated rail system threaded through the various districts of Metropolis.
Known as the "Rail Whale", named for the incomparable size of its triple-decker passenger cars, the system's routes begin and end at the Union Station and goes around the city's metro area, including through some of the city buildings. The system also provides connections for travelers going outside the city.
In-game Involvement
Edit
Due to the continuing chaos and destruction plaguing the city, the Transit System has been temporarily shut down due to potential risk for the passengers.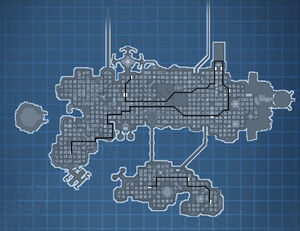 Clark Kent tries to miss at least three trains a week to keep up his image as a meek and mild mannered guy.
Ad blocker interference detected!
Wikia is a free-to-use site that makes money from advertising. We have a modified experience for viewers using ad blockers

Wikia is not accessible if you've made further modifications. Remove the custom ad blocker rule(s) and the page will load as expected.