The Old Gotham district is the original central business district of Gotham City. The district features some of the oldest and most influential buildings and businesses in the city.
In-Game History
Edit
Like the Chinatown district and southern portion of the Diamond District, Old Gotham has been completely encapsulated by Brainiac's forcefields. Brainiac's forces now patrol the district's now barren streets.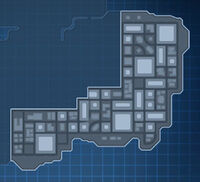 Locations
Edit
Occupants
Edit
Ad blocker interference detected!
Wikia is a free-to-use site that makes money from advertising. We have a modified experience for viewers using ad blockers

Wikia is not accessible if you've made further modifications. Remove the custom ad blocker rule(s) and the page will load as expected.