Ad blocker interference detected!
Wikia is a free-to-use site that makes money from advertising. We have a modified experience for viewers using ad blockers

Wikia is not accessible if you've made further modifications. Remove the custom ad blocker rule(s) and the page will load as expected.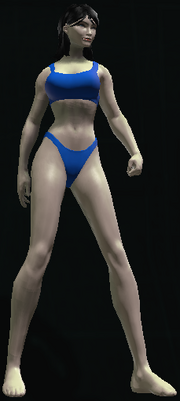 A
Player character
is an avatar representing the player in
DC Universe™ Online
. Free to play accounts (either on PC or on PS3) are allowed 2 characters. Premium are allowed 6. Legendary are allowed 16. Players must go through
Character Creation
for each character made, where the player decides their character's gender,
Power
,
Movement Modes
,
Body Types
,
Morality
,
Weapon Styles
,
Personality
,
Mentors
, Costumes, and last but not least, name.
An NPC resembling a player character is sometimes called a Player spoof.