This article needs improvement in terms of information and/or appearance.
Please refer to the Manual of Style or Editing Help to get started.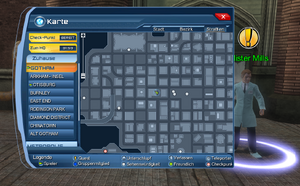 Mission comes from
From The Greenhouse in the Botanical Gardens, head north to the elevated rails. Turn west and follow the road past the first building on the left. Turn south just after that, you see him on the ground by the next building toward the middle of the courtyard.
Ad blocker interference detected!
Wikia is a free-to-use site that makes money from advertising. We have a modified experience for viewers using ad blockers

Wikia is not accessible if you've made further modifications. Remove the custom ad blocker rule(s) and the page will load as expected.