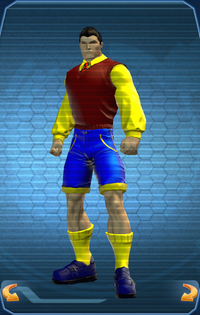 Schoolyard is an armor style set available for heroes and villains.
It is also available as style items from the style vendors in the Watchtower and Hall of Doom.
Schoolyard (Damage)

Pieces
Obtainment
Color-Schemes
Edit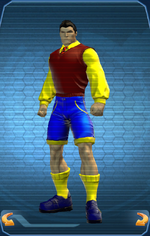 The Schoolyard's overall color-scheme consists of three colors that can be chosen by the Player in the Style Window. Specific sections of the style's pieces can also be allocated a more specific colour by the Player.
Emblems do appear on the chest of this style.

Collecting the full style set unlocks the feat Ready for Class (25 points).