The Sewer Rendezvous is a 4 man seasonal alert in the Springtime event.
Background
Edit
Veronica Cale teams up with Poison Ivy to capture Swamp Thing to use as a test subject. Cale employs a group of New Villains to capture him, meanwhile, noticing Poison Ivy's minions milling around the sewers, Doctor Sarah Charles employs a group of New Heroes to investigate.
Objectives
Edit
Meet with Lead Technician
Dispensers placed [0/6]
Weaken Swamp Thing with Antigen
Subdue Swamp Thing
Leave the Sewer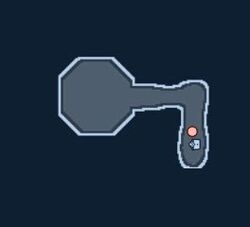 Inhabitants
Edit
The enemy combat rating is 34. All players with a higher CR will be clamped to 34 either.
Walkthrough
Edit
First you need to place all the mist dispensers laying around at the entrance.
Swamp Thing needs to be exposed to the red poisonous mist the HAZMAT technicians set up. That will make him vulnerable.
If he only shows "1" on your hit counter, it is time to lure him into the red mist. He will take damage for a short period of time. Then repeat until he is down.

While players of any level can enter the instance, if they are below a certain level they will be given a power boost while within the instance to stand a fighting chance. This power boost is visually represented by a "flower" around their heads.
Ad blocker interference detected!
Wikia is a free-to-use site that makes money from advertising. We have a modified experience for viewers using ad blockers

Wikia is not accessible if you've made further modifications. Remove the custom ad blocker rule(s) and the page will load as expected.