In-Game History
Edit
On the villains side, Brainiac has manged to hack into the armory and activate the entire missile silo, which have enough missiles to cause an extinction event.
Involvement
Edit
The instance is available for 4 player Legends PvE.
A part of the Strike Team operation for heroes takes places on part of the Hall of Doom Armory.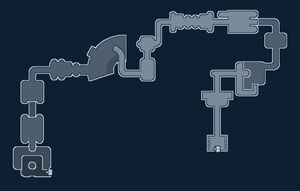 Combatants
Edit
Briefs and Investigations
Edit
This instance is also available for Legends PvE.
Ad blocker interference detected!
Wikia is a free-to-use site that makes money from advertising. We have a modified experience for viewers using ad blockers

Wikia is not accessible if you've made further modifications. Remove the custom ad blocker rule(s) and the page will load as expected.