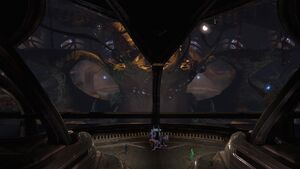 The Pit is the lower level of the Hall of Doom, directly under the main chamber. It can be entered through the passageway found directly beneath the entrances to the wings, which in turn allows players to exit any wing and enter The Pit.
It is the Hall of Doom counterpart to the Watchtower Aquacultural Area, containing the Re-Spec Device and a hairstylist.
In-Game History
Edit
Inhabitants
Edit
The Pit
Ad blocker interference detected!
Wikia is a free-to-use site that makes money from advertising. We have a modified experience for viewers using ad blockers

Wikia is not accessible if you've made further modifications. Remove the custom ad blocker rule(s) and the page will load as expected.