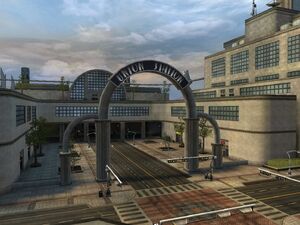 The Union Station is the first and last stop for all commuters traveling the "Rail Whale" commuter system within the heart of Metropolis.
Connected to the traditional railroad network that runs outside the city, the station acts as a link between the traditional rail network and the unique inner-city Metro Mass Transit System.
Involvement
Edit
Ad blocker interference detected!
Wikia is a free-to-use site that makes money from advertising. We have a modified experience for viewers using ad blockers

Wikia is not accessible if you've made further modifications. Remove the custom ad blocker rule(s) and the page will load as expected.