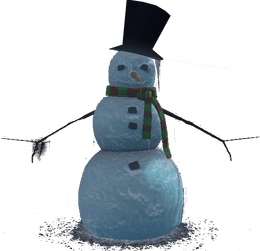 Winter Holidays is a Christmas-themed seasonal event that occurs throughout the month of December.
The event showcases Christmas throughout Metropolis and Gotham City and features Christmas-themed items and unique missions and locations for the Player Character to explore.
Larfleeze, the Orange Lantern of Avarice, has discovered the season of giving and wants all of the seasonal gifts for himself. Green Lantern (Hal Jordan) and Sinestro recruit various New Heroes and New Villains to stop Larfleeze and return the gifts to their rightful owners.
In addition to stealing presents, Larfleeze takes advantage of the conflict between the Green Lantern Corps and Sinestro Corps in Metropolis and steals their rings; hording them in a Secret Research Facility in order to bolster the power of his own Orange Lantern Corps.
see 2012...
see 2012...
see 2012...
see 2012...

Characters
Edit
Locations
Edit
Main article: Seasonal Feats
Collections and Investigations
Edit
Additional Style Items
Edit
Ad blocker interference detected!
Wikia is a free-to-use site that makes money from advertising. We have a modified experience for viewers using ad blockers

Wikia is not accessible if you've made further modifications. Remove the custom ad blocker rule(s) and the page will load as expected.